Founded in 1845, the National University of Ireland Galway (NUI Galway) is a research-led university in the western side of Ireland. In the recently released 2021 QS World University Rankings, NUI Galway is placed in the top 1% of universities worldwide. With its almost 4,000 international students out of over 18,000 total student populations, NUI Galway is the most international university in Ireland. NUI Galway also has over 2,500 staff members. As a research-led university, NUI Galway places a strong focus on a creative and supportive environment for its research community and, over the past decade, has invested over €400 million in new infrastructure on its campus and was awarded the "HR Excellence in Research" logo by the European Commission at the end of FP7.  
In 2018, University income exceeded €220 million, for which over €60 million was from competitive external research funding. NUI Galway is involved in over 130 Horizon 2020 projects and has received over €63 million in direct funding from the programme and is coordinating multiple projects across all three pillars. NUIG is currently coordinating one NMBP project (STARSTEM) and beneficiary in two more. In addition, NUI Galway is home to two Science Foundation Ireland (SFI)- funded centres for Science, Engineering and Technology (CSETs), in the medical device and ICT domains. 
Dr. Pau Farràs is a Lecturer in Inorganic Chemistry and the leader of ChemLight research group at NUI Galway. He is the coordinator of FLOWPHOTCHEM project. Additionally, he also leads the SEAFUEL and Solar2Chem projects. His research group is focusing on investigating visible-light driven chemistry, including preparation and study of organometallic complexes, materials and hybrid systems and their application in three main areas: Energy, Health and Life. In the Energy domain, the main subjects of research are the synthesis of organometallic complexes, molecular catalysts for water oxidation, preparation and characterisation of organic and organometallic light-harvesting molecules, and the development of photoanodes for water splitting by combining nanoparticles and molecular systems.
Prof. Henry Curran is the Director of the Combustion Chemistry Centre at NUI Galway. His research interest lies in the study of the chemistry of how fuels burn in combustors in order to increase efficiency and reduce emissions for a cleaner world. The Combustion Chemistry Centre applies experimental, chemical kinetic and ab-initio research methods to the understanding of fuels combustion. Experiments are performed in rapid compression machines and in shock tubes to simulate the physical conditions of temperature and pressure encountered in engines and gas turbines. These experimental data form the basis for the validation of detailed chemical kinetic mechanisms that describe the elementary reactions responsible for fuel oxidation leading to the formation of intermediates and the final products of fuel combustion, carbon dioxide and water.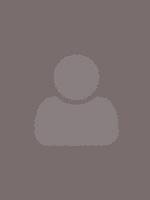 Dr. Thomas van Rensburg is a Senior Lecturer in Economics at NUI Galway. His research focus is in Renewable Energy Economics and Policy. He teaches economics and environmental economics in the J.E. Cairnes School of Business and Economics. He is the director of the PhD programme in economics and Director of the M.Econ Science Programme in Natural Resource Economics and Policy in the J.E. Cairnes School of Business and Economics. His research is multidisciplinary and focuses on the economics of renewable energy, economics of biodiversity, valuation of environmental public goods and ecosystem services and common property resources and the economic analysis of institutions.
Dr. Wenming Tong is a postdoctoral researcher in Chemlight research group at NUIG, working under the supervision of Dr. Pau Farras. His research interests include development and understanding of nanoparticle synthesis, light-matter interaction and catalysis.
Hanka Besic is a PhD candidate in National University of Ireland Galway. She carries out her research project in ChemLight group under the supervisions of Dr Pau Farras and Dr Wenming Tong. She will be working on FlowPhotoChem project, developing catalysts for oxygen evolution reaction with long term stabilities.
You can meet Hanka in her vlog!