Pintail Ltd is a Dublin-based SME that provides services and support to universities, companies and consortia in the creation and delivery of multi-partner, multi-national research and innovation projects. Pintail's particular expertise is working with teams of major universities to manage and deliver large research projects.
Ciaran Clissmann is director of Pintail Ltd. After a career in software architecture and systems integration, Ciaran worked at the European Commission in Brussels. Over the last 18 years, he has grown Pintail to the largest and most successful Irish company specialising in large publicly-funded projects.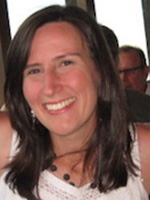 Dr Kylie O'Brien is the senior EU projects consultant at Pintail. Kylie's career includes work in the chemicals industry and in science communication/journalism, before joining Pintail in 2012. Kylie has an extensive and deep experience in managing and successfully delivering EU projects.